What is the HR Hackathon?
The HR Hackathon is the 2-days event where HR Professionals, Developers, HR Tech Experts and Vendors work together to improve and create new HR Tech.
The role of HR is changing. In this Hackathon, HR Managers will experience what it is like to work in a fast-paced, agile work environment.
At the same time, HR Tech is going global: HR Tech Vendors and Startups need to understand current HR pain points in order to develop the best solution.
Finally, the HR Hackathon is the place where people make things happen while they interact and work with each other at eye-level.
Most of all, our HR Hackathon is a unique, professional event, where people share their knowledge and passion for HR and Tech and shape the future of HR Tech in close collaboration.
HR Hackathon is organized by Online-Recruiting.net.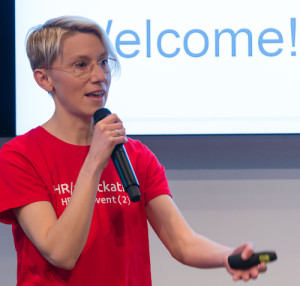 Eva Zils
As an HR blogger since 2007 at Online-Recruiting.net, Eva observes and comments on the job board and HR Tech industry.
Lately, she has started writing about Mindfulness and in what way it impacts our day to day (working) life.
She likes creating her own work and this is how she came to
create, organise and host the HR Hackathon in Berlin where 100 participants developed new HR Tech in 48 hours
write about job boards as a co-author to the German-speaking HR bestseller "Praxishandbuch Social Media Recruiting"
develop, structure and plan the workshop "Inbound Recruitment Marketing for HR"
Her current plans are to foster collaboration within mixed teams, in particular in event formats such as hackathons, agile working environments and SciConomy's Solution Labs.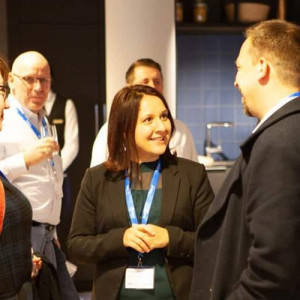 Anne Zoppelt
Anne's first career step led her in 2006 to Paris as a translator and personal assistant in the field of audit and economic law. She worked for the international audit network Ecovis, the well-known law firm Bardehle, Siemens and BNP Paribas.
In 2015 she became self-employed. During the first time she worked as a translator und communication specialist and gained experience in the startup event business (with passion for startup weekends). Her specialty: organisation and marketing.
Since 2016 Anne has been working in cross-border recruiting with focus on France and Europe.
She has initiated and hosted the HR Meetups since 2018 as well as the TALENTpro pre-event Get Inspired! in which she connects HR with HR service providers and HR Tech startups. So, the consequent step is to co-host the HR Hackathon in cooperation with Eva Zils.
Join the HR Hackathon Community for the latest updates